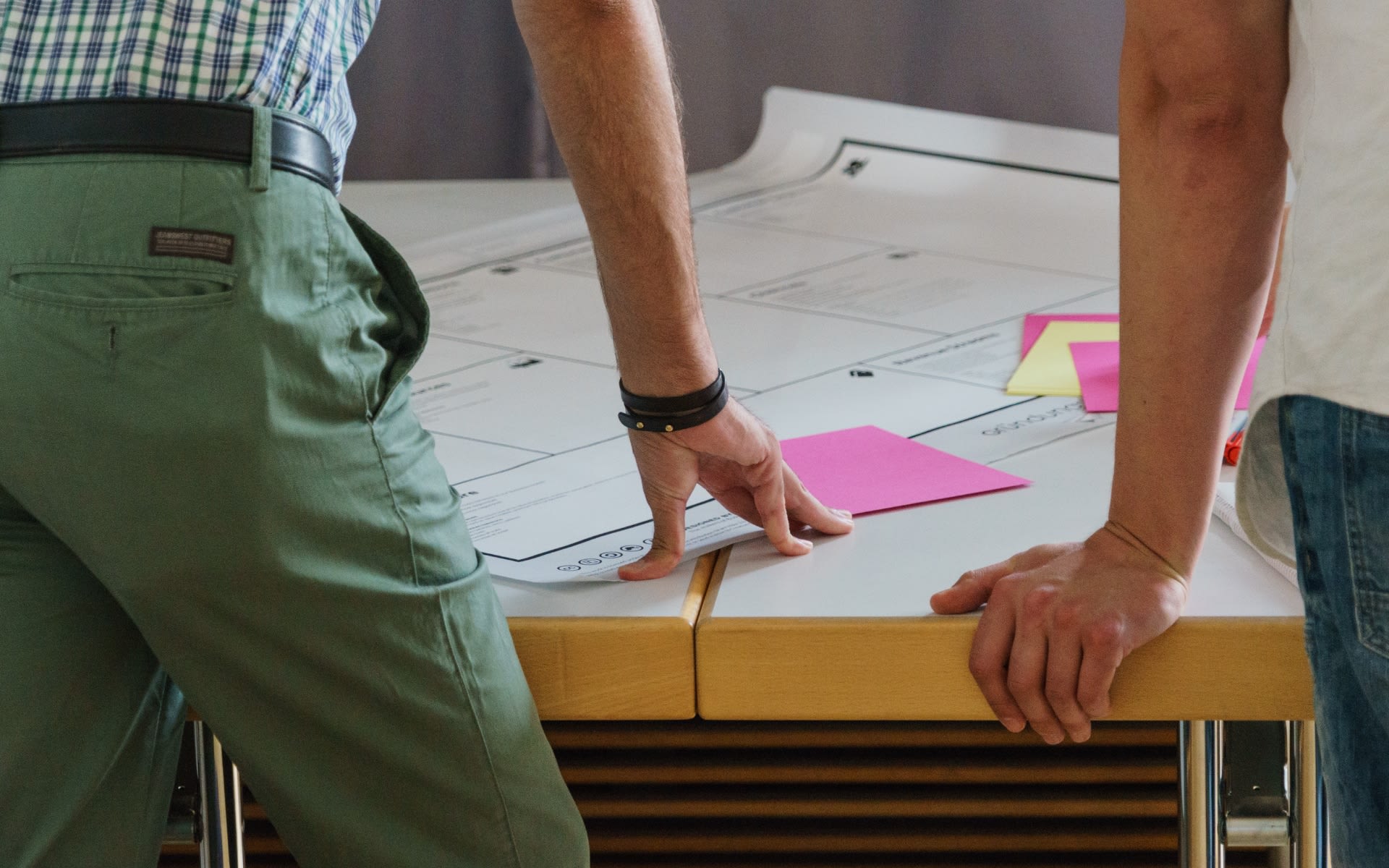 How do you know if it's better to buy or to build? There are many factors to take into consideration when trying to decide which direction to take. The most popular reasons to build a house are the freedom of customization and the lower ongoing maintenance costs, but these benefits can also have drawbacks. Buying a home is almost always quicker and more convenient and sometimes less expensive. So how do you choose? To help you decide which is best for you, we'll go over these key benefits and disadvantages.
Building Pro: Customization and Control
When you build a home, you literally begin with a blank canvas. You can make all the decisions and get exactly what you want. You can decide on the size, location, number of bedrooms and bathrooms, layout and architectural style of the home. You can also opt for specific features that might be hard to find in pre-existing homes in your area, like bay windows or a daylight basement. Everything down to the drawer-pulls and counter tops is up to you. While this can be incredibly overwhelming for some, others thrive with complete creative freedom.
Building a home also gives you control over every part of the process. You have your choice of architects, builders, real estate agents and other professionals to help you build your dream home. Building a home allows you to be involved in every stage and decision and make changes or requests at the right time. While the builder will serve as the official project manager for the build, you still get a front-row seat and can give input anytime.
Building Con: It's a Long Process
Downside to customization and control of the process is that the process is long. Even if you go for a more hands-off approach to your home build, you're still starting literally from the ground up. There are contracts and permits and financial processes to complete before you break ground. Once the work actually begins you will need to wait at least several months before your home is move-in ready. Delays can and often happen, whether they be due to weather, materials or labor issues. Even outside of the construction, the freedom to make all the decisions also means taking the time to make those decisions carefully. Careful planning is essential if you choose to build a home, as is flexibility and patience.
Building Pro: New = Less Maintenance
From the concrete in the foundation to the countertops in the kitchen, every piece of the home you build will be brand new. The latest and greatest materials, construction methods and system design all combine to give you peace of mind regarding maintenance. It's common for homeowners to save thousands of dollars in maintenance costs in the first several years and beyond. Major components like roofing and HVAC systems will remain in great condition for a decade or more. Brand-new appliances and features like windows or countertops often come with warranties that last years as well. Most builders also provide their own warranties or even insurance to cover the possibility of problems or defects with the structure of the house. Overall, building a new home means you don't have to worry about things like outdated plumbing or cracking foundations, saving you money and stress.
Building Con: New = More Expensive
Building a new house is frequently more expensive than buying an existing home. All the reasons above can factor into this cost: builder fees, custom material choices, brand-new appliances and more. The larger and more custom your home design is, the higher the price, especially if you request specific non-standard components and materials. Labor also accounts for a significant amount of the cost, as your builder will hire out an entire team of individuals to do the best work possible. Getting a construction loan will help you finance the project, but most require large down payments that will cost you more up front. You being involved in every part of the process also means your money being involved in every part of the process and that includes any unexpected expenses that may arise.
There are exceptions to all the above. Not every home building project takes an extremely long time and not all pre-existing homes are immediately move-in ready. There are plenty of ways to save money on a custom home build just as there are plenty of ways to pay unexpectedly large amounts for an existing home. Creating a detailed breakdown of your wants and needs and building a well-informed budget will help you decide which option is best for you.